Before you buy a Brembo product, check that it's compatible with your car. In some cases, the PR and ORGA numbers can help you check compatibility.
When you use the
Brembo product catalogue search function
to find the component you need, you may sometimes get a list of different product numbers, from which you then have to choose the component that is compatible for your car.
How to check which component is compatible.
The column "Vehicle Information" contains additional items of information that let you select the correct part number from those available. These include the PR and ORGA numbers.

PR numbers ("Primärausstattung" = "original equipment") identify certain spare parts for VAG (Volkswagen/Audi Group) vehicles. These numbers may found on the same labels containing the vehicle identification details, or in the vehicle service manual.

ORGA numbers identify certain spare parts for PSA group vehicles. The first 4 figures of ORGA numbers can also be found on the vehicle identification label.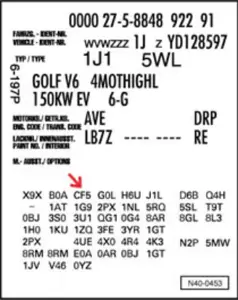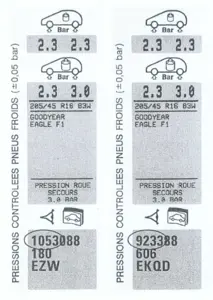 It's crucial that you choose the right product for your car for your braking system to work correctly. Please make sure that you choose the right part number.