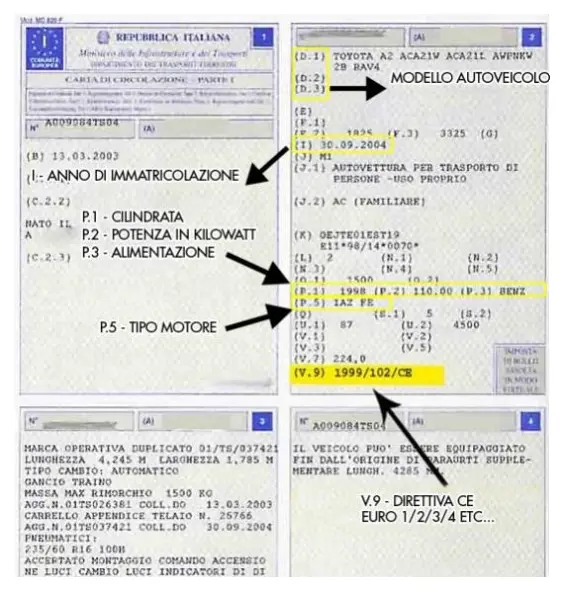 Before you buy a Brembo product, check that it's compatible with your car. Here's how you have to do it.
You'll need the following information (found in the registration document of your vehicle, see image) to find the right products for your car: 
Manufacturer
Model
Engine 
Power (kW)
Year of construction
Alternatively, for vehicles registered in the UK, Italy, France and Germany, you can simply use the license plate number of your vehicle or the KBA code number.
Once you have this information, select the "Vehicle" search filter and enter the details requested. Alternatively, select the filter to search by "License plate number".
If using the "Vehicle" search filter, you can refine the search even further by selecting "Advanced Search". This search function lets you narrow the results down to a specific 'axle (front/rear), brand (Brembo, AP, Breco) or product category (discs, pads, drums etc.), or search among new parts only.

Once the search is complete, a page is displayed listing all Brembo spare part numbers compatible with your vehicle, subdivided by product category. 
Now look very carefully at the last column in the table, under the heading "Vehicle information". This column contains important information for choosing the correct part number, such as the PR number, the ORGA numbers, compatible vehicle data ranges (e.g. -> 54824556, 54824557 ->), whether or not sports packs are available (-/+ sport pack) etc.
It's crucial that you choose the right product for your car for your braking system to work correctly. Please make sure that you choose the right part code.